Online Poetry Writers' Workshop with Anne Haven McDonnell
March 24, 2022

-

April 28, 2022

$500
The Course: Refreshing Our Wonder/Honoring Our Grief: Eco-Poetry in a Time of Ecological Crisis
How can poetry speak towards our shared and private griefs and wonder in this precarious moment of climate crisis and tenacious beauty? In this workshop, we will gather in haven and refuge to support each other in the exploration of how the ancient, impossible, and utterly necessary language of poetry can meet this moment. Our exploration will include close reading, craft analysis, generative writing, and supportive workshopping of poems. Some questions and themes on the table:
How can shifts in tone, diction, and image help to create estrangement and complexity and renew our wonder?

Attention as reciprocal offering

Estrangement to see anew

The juxtaposition of intimate human details with imagery from the more-than-human world to create electricity and resonance

Irreverence and humor to buoy reverence

What quirky and specific authority is yours to voice?

As animal/ to animal: shifting a speaker in acts of imagination and intimacy

Poems of witness and participation 

How can research and science come alive in poems?
The Instructor: Anne Haven McDonnell lives in Santa Fe, NM and teaches as an associate professor in English and Creative Writing at the Institute of American Indian Arts. Her work has been published in Orion, The Georgia Review, Narrative Magazine, The American Journal of Poetry, Nimrod, Terrain.org, and elsewhere. Her work won the fifth annual Terrain.org poetry prize, second place for the 2019 international Gingko Prize for Ecopoetry, and second place for the Narrative Magazine's Twelfth Annual Poetry Prize. Her chapbook Living with Wolves is published in 2020 with Split Rock Press, and her new collection Breath on a Coal, will be out in September with Middle Creek Publishing. Anne serves as an assistant poetry editor for the online environmental journal Terrain.org. She holds an MFA from the University of Alaska, Anchorage and has been a writer-in-residence at the Andrews Forest Writers' Residency and the Sitka Center for Art and Ecology. 
Duration: This class meets once a week over six consecutive Thursdays from 6-9 ET.
Application period: February 1-15, 2022. Apply here: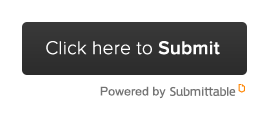 Click here for more details about Orion Online Writers' Workshops.