Orion Online Poetry Writing Workshop with Kim Stafford
January 4, 2024

-

February 8, 2024

$500
The Course
Earth Verse II
"A place that has not been evocatively described," says Robert Macfarlane, "becomes easier to destroy." So—our work is clear. For every wounded place in nature, we might compose a healing charm. Every time we feel daunted by trouble in the human world, we might make a little story from the wild to find and offer consolation.

We have cherished such lyric remedies in the Gnomic Verses of Old English, to the Tao te Ching, the writings of Dorothy Wordsworth, Emily Dickinson, Mary Oliver, Gary Snyder, and Pattiann Rogers. From their poems we may learn to make our own, speaking the language of Earth to sustain the wild and furnish human comfort. In this workshop, we will harvest close observations from our landscapes, and compose poems for use as our need comes. As with the evolution of wild beings, we will compose, share, respond, and revise.

All you need is a notebook and a pen. No writing experience is necessary. If you wish to have some earth talismans at hand—feathers, bones, stones, a clutch of lichen, a sprig of juniper or sage—no harm in that.
The Duration: This class meets over six consecutive Thursdays from 1-4 pm ET (10-1 am PT) from January 4 through February 8, 2024.
Application window: November 1-15, 2023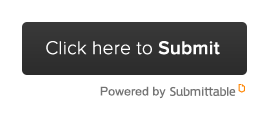 ---
The Instructor
Kim Stafford, founding director of the Northwest Writing Institute at Lewis and Clark College, teaches and travels to raise the human spirit. He is the author of a dozen books of poetry and prose, including The Muses Among Us: Eloquent Listening and Other Pleasures of the Writer's Craft and 100 Tricks Every Boy Can Do: How My Brother Disappeared. His most recent book is the poetry collection Singer Come from Afar. He has taught writing in dozens of schools and community centers, and in Scotland, Italy, Mexico, and Bhutan. In 2018 he was named Oregon's 9th Poet Laureate by Governor Kate Brown for a two-year term.