The Orion Environmental Writers' Workshop is an annual week-long writing workshop for writers who want to improve their writing about nature and the environment. This workshop gives writers the unique opportunity to connect with Orion writers and editors in order to understand more deeply Orion's approach to the relationship between literature and the natural world.
This program is for writers who want to learn how to write an Orion essay, short story, or poem; for writers who seek to become better advocates for the environment through their writing; for poets who are drawn to writing about nature and culture; for teachers and scholars who wish to write for a more general readership; and for environmental professionals who want to bring better writing skills to bear on their work.
Sunday, June 10 – Friday, June 15, 2018. The workshop will be held at the Omega Institute in Rhinebeck, New York.
PROGRAM
The program will feature small writing workshops dedicated to poetry, fiction, and nonfiction, as well as faculty readings and lectures, student readings, and presentations on publishing. Workshops will be limited to twelve participants so that each participant will receive focused attention and feedback. All participants will meet individually with their workshop leader, as well, to discuss their manuscripts. Special guests will include literary agents, publishers, and editors, who will offer advice on book publishing, placing work in magazines and journals, and the environmental publishing world.
2018 FACULTY AND GUESTS
Megan Mayhew Bergman
Megan Mayhew Bergman was raised in North Carolina and now lives on a small farm in Vermont. She is an essayist for The Paris Review and contributes literary criticism to The Washington Post and New York Times. Her work has been translated into German, Italian, and Dutch, and her stories have been featured on NPR's Selected Shorts and in Best American Short Stories 2011 and 2015. Scribner published her first story collection, Birds of a Lesser Paradise, in March 2012, which was a Barnes and Noble Discover pick, Indie Next selection, and one of Huffington Post's Best Books of 2012. Scribner published Almost Famous Women in January 2015, also an Indie Next selection. Her novel will publish in 2018.
Major Jackson
Major Jackson is an American poet, professor and the author of three collections of poetry: Holding Company (W.W. Norton, 2010) and Hoops (W.W. Norton, 2006), both finalists for an NAACP Image Award for Outstanding Literature-Poetry, and Leaving Saturn (University of Georgia, 2002), winner of the 2001 Cave Canem Poetry Prize and finalist for a National Book Critics Award Circle Award. He is also a recipient of a Whiting Writers' Award and has been honored by the Pew Fellowship in the Arts and the Witter Bynner Foundation in conjunction with the Library of Congress.
Robert Michael Pyle
Robert Michael Pyle has been an independent, full-time biologist, writer, teacher, and speaker for more than forty years. After completing his PhD in Lepidoptera Ecology and Conservation from Yale, he went on to publish hundreds of articles, essays, papers, stories, and poems, and twenty-two books, including Wintergreen, The Thunder Tree, The Audubon Guide to North American Butterflies, and Through a Green Lens: Fifty Years of Writing for Nature. His writing has received numerous awards, including a John Burroughs Medal and a Guggenheim Fellowship. Beloved by students on three continents, Bob Pyle continues to share his enthusiasm for butterflies, grapple with the threats to nature at large, and expand his writing interests. His first novel, Magdalena Mountain, will be published in 2018.
APPLICATION AND ACCEPTANCE
The application period opens on November 15, 2017.
Applications are considered on a rolling basis and will continue to be reviewed until the workshop is full. Workshops will be offered in poetry, fiction, and creative nonfiction. For prose, a writing sample of 1,500 words will be required; for poetry, a sample of up to 6 pages of poetry will be required. Acceptances will be made on a rolling basis and applicants will be notified whether they have been admitted approximately four to six weeks after they apply.
Please note that a variety of housing options are available at the Omega Institute. Those who apply earlier will be able to choose their housing sooner. Some housing options may sell out faster than others.
To apply, please visit Orion's Submittable page. Applicants who already have a Submittable account in place will be asked to login; those new to Submittable will be prompted to set up a free account before accessing the application.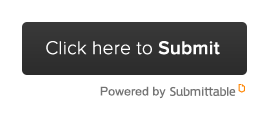 FEES
There is no application fee.
Participant tuition: $995
Participants may choose from a variety of accommodations, listed below.

Housing, meals, and amenities packages:
Single cabin with private bath, $1370

Double-occupancy cabin with private bath, $1065
Shared cabin with shared bath, $865
Dorm single (private room with shared bath), $740
Single tent cabin (bathhouse nearby), $750
SCHOLARSHIPS
Two tuition scholarships are available for the 2018 workshop.
LOGISTICS
Travel: The Omega Institute is easily accessible. It is conveniently located in Rhinebeck, New York, with easy access to major airports and public transportation.
Meals: The Omega Institute offers local, organic, sustainable, nutrient-dense, artisanal, and whole-food meals, and are able to accommodate a variety of tastes, dietary needs, and food allergies.
MORE INFORMATION
This page will be updated frequently with more information. Please see the Omega Institute website for details on their venue.
Questions? Email us at [email protected]