Photo: Andrew Neel
This fall, Orion will host several Online Environmental Writers' Workshops in poetry and nonfiction. This unique opportunity lets you maintain social distance, while improving your writing skills from home. Connect with us for six sessions with an experienced instructor and writer. Learn more about environmental writing, and renew, illuminate, and deepen your relationship with nature and place.
Conducted over Zoom and limited to twelve participants, the workshops will feature a combination of generative exercises, craft talks, readings, and workshopping of student manuscripts. In addition to the six, three-hour sessions, you will have an opportunity to meet in more one-on-one or breakout sessions with the instructor for a more detailed conversation about your work. Additional engagement with writers and publishers will help you identify an audience for your article or book in the environmental publishing world.
WHEN
POETRY
*The application period for these two poetry workshops is closed.*
With Elizabeth Bradfield: October 5 – November 9, 2020, six consecutive Monday evenings from 4-7pm EDT.

With Geffrey Davis: September 26 – October 31, 2020, six consecutive Saturday afternoons from 3-6pm EDT.


CREATIVE NONFICTION
*Application period will open soon.*
With Amy Irvine: TBA
With J. Drew Lanham: TBA



TUITION
Each six-session Zoom workshop is available for $500. Payment within five days of acceptance will guarantee your spot. Cancelations up until a week before the start of the course will result in a full refund. After that, refunds will be conditional on our ability to fill your spot before the course begins.



HOW TO APPLY
Please send a cover letter and a nonfiction writing sample of up to 1,500 words or up to five pages of poetry to the Submittable button above. With so few seats, we encourage you to apply as early as possible. Applicants will be notified whether they have been admitted within a week of the application deadline. Questions? Please contact workshops@orionmagazine.org.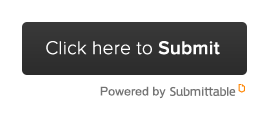 THE INSTRUCTORS
Elizabeth Bradfield (poetry) Writer/naturalist Elizabeth Bradfield is the author of the poetry collections Once Removed, Approaching Ice, Interpretive Work, and Toward Antarctica which explores her work as a naturalist/guide in Antarctica and combines her photographs with brief, hybrid essays. Theorem, a collaboration with artist Antonia Contro, is forthcoming in November, 2020. Her work has been published in The New Yorker, Kenyon Review, Poetry, The Atlantic Monthly, and elsewhere. Winner of the Audre Lorde Prize from the Publishing Triangle, finalist for a Lambda Literary Award and the James Laughlin Award from the Academy of American Poets, her awards also include a Stegner Fellowship and a Bread Loaf Scholarship. Bradfield grew up in the Pacific Northwest and lives now on Cape Cod. Founder and editor-in-chief of Broadsided Press, she works as a naturalist/guide and teaches creative writing at Brandeis University. Photo by Cotton Coulson.

Amy Irvine (nonfiction) Amy Irvine won the Orion Book Award for her memoir, Trespass: Living at the Edge of the Promised Land. Her next book, Desert Cabal: A New Season in the Wilderness, is a feminist response to Edward Abbey's Desert Solitaire, and one of Orion's "25 Most-Read Stories of the Decade." It was also added to Outside Magazine's Adventure Canon and named by Backpacker as one of its New Wilderness Classics. During the pandemic, Irvine co-authored Air Mail: Letters of Politics, Pandemics & Place with Pam Houston; the book is forthcoming in October 2020. Irvine teaches in the Mountainview Low-Residency MFA program at Southern New Hampshire University. In addition to frequently teaching for Orion, she has taught at Western Colorado University, the Free Flow Institute, Whitman College's Semester in the West, the University of Utah's Environmental Humanities Program at Rio Mesa, and Fishtrap's Outpost. She lives and writes off-grid, on a remote mesa in southwest Colorado, just spitting distance from her Utah homeland.

Geffrey Davis (poetry) Geffrey Davis is the author of two poetry collections: Night Angler (BOA Editions, 2019), winner of the James Laughlin Award from the Academy of American Poets, and Revising the Storm ​(BOA Editions, 2014), winner of the A. Poulin, Jr. Poetry Prize. He also coauthored the chapbook Begotten (URB Books, 2016) with LA-based poet and friend F. Douglas Brown. His poems have appeared in Crazyhorse, ​Massachusetts Review, Mississippi Review, New England Review, ​New York Times Magazine, The New Yorker, PBS NewsHour, Ploughshares, and elsewhere.

Named a finalist for the Hurston/Wright Legacy Award, Davis has received the Anne Halley Poetry Prize, the Dogwood Prize in Poetry, and the Wabash Prize for Poetry, as well as fellowships from Bread Loaf, Cave Canem, the National Endowment for the Arts, and the Vermont Studio Center. He was also awarded a Public Engagement Fellowship from the Whiting Foundation for his work in Arkansas with The Prison Story Project. A native of the Pacific Northwest, Davis currently lives with his family in the Ozarks. He teaches with the Program in Creative Writing & Translation at the University of Arkansas and with The Rainier Writing Workshop, Pacific Lutheran's low-residency MFA program. Davis also serves as poetry editor for Iron Horse Literary Review. Photo by Hamilton Matthew Masters.

Drew Lanham (nonfiction) A native of Edgefield, South Carolina, J. Drew Lanham is the author of The Home Place: Memoirs of a Colored Man's Love Affair with Nature, which received the Reed Award from the Southern Environmental Law Center and the Southern Book Prize, and was a finalist for the John Burroughs Medal. He is a birder, naturalist, and hunter-conservationist who has published essays and poetry in publications including Orion, Audubon, Flycatcher, and Wilderness, and in several anthologies, including The Colors of Nature, State of the Heart, Bartram's Living Legacy, and Carolina Writers at Home. An Alumni Distinguished Professor of Wildlife Ecology and Master Teacher at Clemson University, he and his family live in the Upstate of South Carolina, a soaring hawk's downhill glide from the southern Appalachian escarpment that the Cherokee once called the Blue Wall.