VISUAL SUMBISSIONS
Now accepting visual submissions
We're continuing our reader-sourced Murmuration section this fall, and we need your help. Each season we put out a call for photography in response to a specific theme, then pick fifteen of our favorites to run as a group of 2 x 3 images in a grid format at the front of the magazine. This time we're looking for images that depict borders, edges, and holes in the earth. Submit 1-3 images, and if we select one, you'll get a complimentary year-long subscription to Orion. Horizontally-oriented photographs work best.
Deadline to submit: May 25, 2022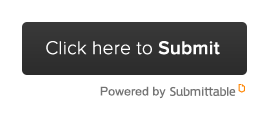 *By submitting these images to Orion for inclusion in the Murmuration section of the magazine you also grant us permission for non-exclusive potential future use of said images with proper attribution, if selected.
---
POETRY SUBMISSIONS
We do not accept unsolicited poetry submissions. 
---
STORY PITCHES
We are not accepting any text submissions at this time.
But, we have a new pitch window coming soon! Next summer's issue of Orion will explore the ecology of fairy tales. Send us pitches (no more than a page or two) for feature-length stories you'd like to write about the environmental origins and legacies of myths, folktales, and trickster tales. This submission period will open from July 1-15, and a link to Submittable will appear here ahead of time.
Thank you for your interest in sharing your work with Orion.
Please write to submissions@orionmagazine.org with any lingering questions.