Visual Submissions: Healing
Accepting Submissions: October 14 – 30, 2021
We're continuing our new reader-sourced Murmuration section this spring, and we need your help. Each season we'll put out a call for photography in response to a specific theme, then pick fifteen of our favorites to run as a group of 2 x 3 images in a grid format at the front of the magazine.
This time we're looking for images that depict healing, comfort, and care. Submit 1-3 images, and if we select one, you'll get a complimentary year-long subscription to Orion. Don't worry about resolution or specs yet, but know that horizontally oriented photographs work best.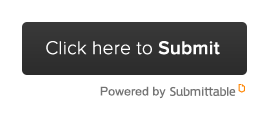 Contact submissions@orionmagazine.org with any questions.
---
General Submission Guidelines
*We are not accepting general submissions at this time.*
The editorial impulse of Orion lies at the nexus of ecology and the human experience. The magazine distinguishes itself from the din of common culture through its depth of inquiry, commitment to interdisciplinary thought, and an emphasis on insight and imagination alongside a big-picture approach to problem-solving.
Features 
Our feature stories typically range from 1,000 to 6,000 words in length, comprising and often combining a variety of genres and formats: essay, memoir, reporting, science writing, criticism, fiction, and comics. More than any particular angle or theme, we value work that expands or challenges our understanding of nature, culture, and place, reflecting thoughtful experience with diverse surroundings. 
Lay of the Land
The front-of-the-magazine Lay of the Land department features dispatches from a revolving cast of writers that strive to decode the phenomena of the world we live in through investigative lenses of wonder, curiosity, and ecology. Pieces are meant to be more outward-looking and are no more than 1,000 words.
Poetry
We are not reading poetry submissions at the moment. **Please do not send us poetry.** 
Photography and Visual Art
In addition to regularly featuring portfolios and photo essays, Orion accompanies most of its stories with bold and striking imagery. We are always curious to hear from artists whose work shares our concerns with nature, culture, and place. Artists are strongly encouraged to familiarize themselves with past issues of Orion before approaching us with portfolios. Though our catalog reflects a broad range of visual styles, most of the artwork in Orion maintains intuitive connections to the physical world. Correspondence should ideally link to a web gallery, lightbox, or shared folder. We prefer not to receive media submissions attached directly to emails.
Visual submissions, pitches, or inquiries can be sent to Sumanth Prabhaker, sumanth@orionmagazine.org.
Book Reviews

All review queries should be directed to our reviews editor, Kerri Arsenault, at reviews@orionmagazine.org. Galleys should be mailed to: Kerri Arsenault, PO Box 96, Roxbury CT 06783. Any books sent to our offices for review consideration will be donated.
The Fine Print
Writers are strongly encouraged to familiarize themselves with

past issues

of

Orion

before approaching us with manuscripts. Another recommended option is to attend an

Orion Environmental Writers' Workshop

.

Orion

is only able to consider manuscripts posted during designated submission windows.

Writers are limited to

one submission per category, per window

—additional submissions will not be considered.




(However, you may submit up to three images for our reader-sources Murmuration section.)

We accept simultaneous submissions.

Because all submissions are reviewed twice over by a team of editors, it may take us up to six months to respond. In the meantime,

we are unlikely to have an answer to inquiries about the status of submissions.

We appreciate your patience as we get to know your work!

Whenever possible, please use our online submission system – it's free and easy to navigate. The online submission system eases communication between

Orion

's offices, allowing your work to be read by as many editors as possible.

Still have questions?

Email us

.