STORY PITCHES and SUBMISSIONS
Thank you for your interest in sharing your work with 
Orion
. We are currently closed to all submissions and feature pitches while we read through the bounty of our last submission call.
We're not sure when our next pitch window will open, but recommend keeping your eye on this page for future dates.
---
VISUAL SUBMISSIONS
Visual Submissions: Small objects and tiny worlds

We're continuing our reader-sourced Murmuration section this winter, and we need your help. Each season we put out a call for photography in response to a specific theme, then pick fifteen of our favorites to run as a group of 2 x 3 images in a grid format at the front of the magazine.
This time we're looking for images that depict small objects, tiny worlds, and microcosms. Submit 1-3 images, and if we select one, you'll get a complimentary year-long subscription to Orion. Don't worry about resolution or specs yet, but know that horizontally oriented photographs work best.
*By submitting these images to Orion for inclusion in the Murmuration section of the magazine you also grant us permission for non-exclusive potential future use of said images with proper attribution, if selected.
Submit your photographs here from August 15-30th, 2022. (A link to Submittable will appear here when the visual submission period opens.)
Questions? Write to submissions@orionmagazine.org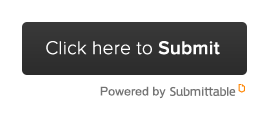 ---
POETRY SUBMISSIONS
We do not accept unsolicited poetry submissions.