***We are not accepting submissions at this time. Check back soon***
The editorial impulse of Orion lies at the nexus of ecology and the human experience. The magazine distinguishes itself from the din of common culture through its depth of inquiry, commitment to interdisciplinary thought, and an emphasis on insight and imagination alongside a big-picture approach to problem-solving.
We appreciate the opportunity to consider unsolicited essays, narrative nonfiction, journalistic dispatches, short fiction, and poems that are resonant with Orion's focus on nature, culture, and place. No unsolicited article queries or book reviews, please. Our feature pieces typically range from 1,200 words to 5,000 words, while shorter work (400 – 1,000 words) appears in our front and back-of-book departments ("Lay of the Land" and "Enumeration"). We kindly ask that you read a few issues of Orion before approaching us with manuscripts.
Orion accepts submissions during designated submission windows only. We can consider only one submission per person, per submission window—additional submissions will not be accepted. Simultaneous submissions to other publications are acceptable, so long as they are labeled as such, and we ask that you notify us if your submission needs to be withdrawn from consideration at Orion. We do our best to respond to submissions within three months, but, in some cases, the wait may be longer. Because we are a very small staff, we are unable to respond to inquiries about the status of submissions. This is especially true for phone calls. We appreciate your patience!
Poetry Guidelines
Orion considers unsolicited poems that offer fresh insight into the intersection of nature, culture, and place. Please submit 1-3 poems (max. 40 lines/each) in 12 pt. font, single spaced. We encourage you to keep your cover letter brief, but ask that you include the title(s) of your submission as well as your contact information (including full name and e-mail address).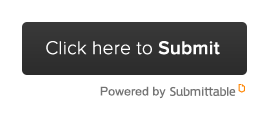 For information regarding submission of visual material, please click here.
For information regarding submissions to the Place Where You Live department, please click here.
We highly discourage sending paper submissions. Please use our online submission system – it is free and easy to use. If you experience difficulty with our online submission system, please email us at [email protected] we will gladly (and promptly!) assist you. If extreme circumstances require a hard copy submission, it can be sent to:
Submissions Editor
Orion
1 Short Street
Northampton, Massachusetts
01060
Thank you for your interest in Orion!
—The Editors