Orion Online Nonfiction Writing Workshop with Gary Ferguson
January 27, 2024

-

March 2, 2024

$500
The course
What the Land Inspires
Literary critic Frank Stewart described writers whose work focuses on nature as "bringing together the scientific and the poetic," to render something bigger than the sum of the parts. This nonfiction essay workshop offers students the chance to cultivate fresh, compelling narratives about the power of life connected to landscape. Specifically, we'll use a mix of exercises, storytelling, readings, and conversation to address three important focus areas: a) developing a compelling theme; b) honing essential craft skills, including setting, transition, tone, and pacing; and c) improving the flow and energy of your work through an elegant storytelling blueprint known as dramatic device. Finally, count on some great conversations about the role you're playing in sustaining the essential relationship between humans and the planet; in other words how you, a modern artist, are struggling to address the hunger of our times.
The Duration: This class meets over six consecutive Saturdays 11-2 ET (9-12 MST) from January 27 – March 2, 2024.
Application Window: November 1-15, 2023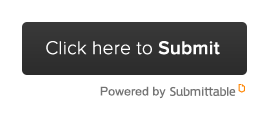 ---
The Instructor
Gary Ferguson has been a full-time freelance writer for forty years. His work has appeared in dozens of national magazines, including Outside, Orion, and Vanity Fair. His 2016 Orion essay, "A Deeper Boom," was chosen as nonfiction essay of the year by the American Society of Journalists and Authors. Gary is also the author of 27 books on nature and science. The Carry Home: Lessons from the American Wilderness, was the recipient of the prestigious Sigurd Olson nature book of the year award. Hawks Rest: A Season in the Remote Heart of Yellowstone, was the first nonfiction book to win both the Pacific Northwest Booksellers and Mountains and Plains Booksellers awards. Gary's most recent book is Full Ecology: Repairing Our Relationship with the Natural World, written with his wife, social scientist Dr. Mary M. Clare. Photo by Bob Gross.