Orion Online Nonfiction Writing Workshop with Michelle Dowd
January 14, 2024

-

February 18, 2024

$500
The Course
Foraging: Finding What You Need
Foraging is a skill for finding what you need, wherever you are. In this course, we will focus on grounding ourselves (through guided meditation, journaling, foraging from our surroundings, etc.) and deepening our connection to the earth, so we can write from a place of rootedness. Looking to human and nonhuman communities for motivation, collaboration, and hope, we will find ways to dialogue more honestly with ourselves, and with each other. We will read a variety of free online stories and essays, practice in-class writing exercises and take-home writing exercises, explore various elements of craft, and immerse ourselves in storytelling. While we can all write on our own, the choice to learn together, and to read and respond to each other's work, is generative. We will co-create a support system within the container of this space, like a mycelial network, to foster conditions that allow us to grow our writing practices.  
The Duration: This class meets over six consecutive Sundays from 5-8 pm ET (2-5 pm PT) from January 14 – February 18, 2024.
Application window: November 1-30, 2023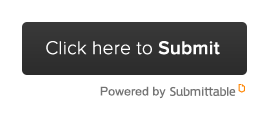 ---
The Instructor
Michelle Dowd is a journalism professor and contributor to The New York Times, The Los Angeles Times, The Alpinist, Catapult, and other national publications. She has been recognized as a Longreads Top 5 for The Thing with Feathers, an article on the relationship between environmentalism and hope. Her popular Modern Love column in The New York Times inspired her memoir, Forager: Field Notes on Surviving a Family Cult, which showcases her life growing up on an isolated mountain in California as part of an apocalyptic cult, and how she found her way out of poverty and illness by drawing on the gifts of the wilderness.